ASID Interior Design Billings Index (IDBI) - April 2020
The coronavirus (COVID-19) has put the brakes on the interior design industry in 2020. The recent ASID monthly survey showed that billings took a nose-dive in the first full month of a national shutdown registering a score of 19.7, the lowest reading in its 12-year history (any score above 50 represents growth and below 50 represents contraction in billings). The IDBI index's three-month moving average of 32.4 fell ten points from the previous month showing the sizeable toll it has taken on design professionals and their firms. At 24.4, the inquiries into new work achieved its second lowest level (only March 2020 was lower) while the three-month moving average of 29.8 was the lowest in the history of the index.
Billings also declined across all regions of the country, reaching historic lows. Reported as thee-month moving averages all the regions fell at least 10 points from the previous month. (Midwest: 30.5; Northeast, 25.9; South, 38.4; West, 31.5)
Despite the firms assessment of present business in April survey, panel's expectations for the future rose to 45.7 from February's historic low of 29.1; this signals an increase in the share of respondents who think the outlook for business conditions and jobs will get better in the next six months.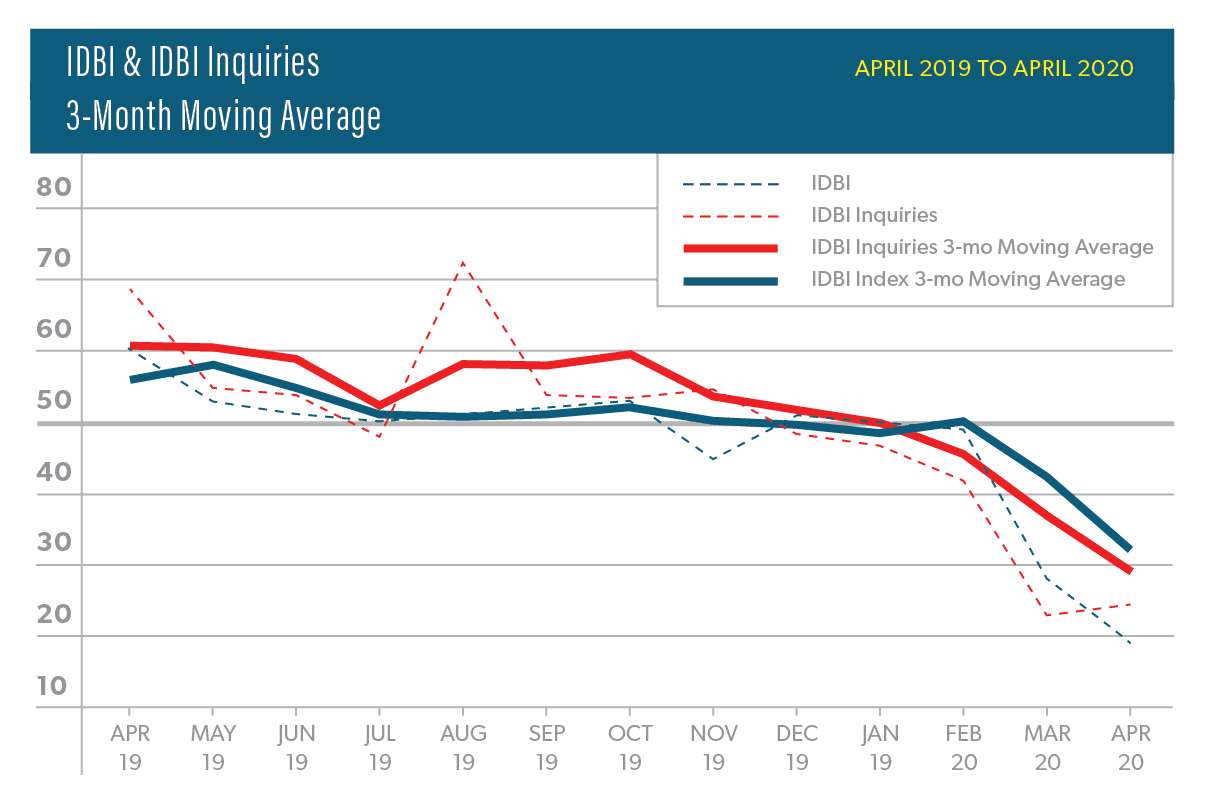 Categories
Interior Design Billings Index (IDBI)