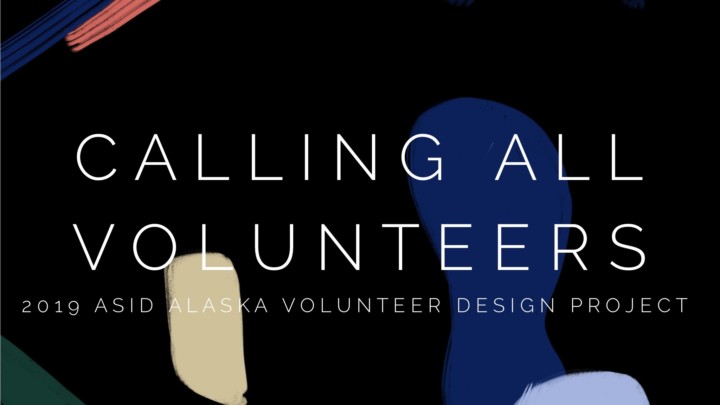 ASID Alaska Volunteer Design Project at Alaska Office of Children's Services
Description
CALLING ALL VOLUNTEERS
2 0 1 9 A S I D A L A S K A V O L U N T E E R D E S I G N P R O J E C T
INTERESTED IN VOLUNTEERING?



The office of children's services (OCS) is slowly updating their space to have a more professional and welcoming atmosphere. ASID Alaska is gathering a group of volunteers for the tasks outlined below. If you are interest in all or just one of them please contact Melissa Pribyl, at mpribyl@mcgalaska.com.
DESIGN IDEAS ARE DUE AUGUST 30TH TO MELISSA
2 DAY WORK PARTY WILL BE SCHEDULED FOR SEPTEMBER, STAY TUNED...
DONATIONS


we are looking for the following donations:
Paint
Paint Supplies Decor
Monetary Donations
DESIGN SERVICES
OCS looking for ideas to freshen up their walls, as they currently have
a large multi-wall mural that they would like to cover. OCS recently received new LVT wood look flooring and will be receiving new
furniture with a grey/blue-green look and feel. The property owner
will provide freshly primed white walls for us to work with.

PROVIDED TOOLS:
BIM model
Existing Site photos
Fabric direction for new furniture
Photo of new flooring

PAINTING PARTY
We are looking for painters to volunteer a weekend to help bring the chosen design to life. This will be a two-day event in September, however, we will take one day, or a few hours of your time if you can provide it!
Please make all donations out to the Alaska Chapter of ASID. ASID is a 501 (c)6 business league, Tax ID# 92-0116973. For tax purposes donations to a 501 (c)6 organization are not considered charitable donations. Donations may be deductible as promotional expenses, please consult your tax advisor.